Davy Sage is a Nigerian Born Pop & RnB artist. Raised in the western part of Nigeria, Davy now lives in Canada where he's pursuing his music career.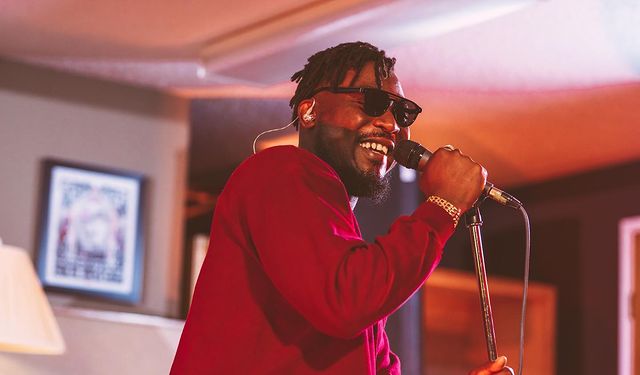 Davy Sage is a Nigerian born AfroPop/R&B music producer and songwriter based in Canada. The rising star brings an electrifying blend of AfroDancehall, Reggae, Pop, and R&B to his unique sound. 
Davy grew up in the city of Ilorin Kwara State in the North central Nigeria and raised by a single mum with 4 siblings, he was brought up around music as his older brother was a DJ which influenced his style of music in many ways from listening to 90s hip-hop and RnB to Afro-beat and more. 
Davy started his professional career in 2014 with an independent label in Saskatchewan Canada called BeMajor Music, releasing his debut single "High" in 2015 and following up with an EP a year later titled "Waiting For You"  
And he's steady gathering a catalogue of good music through his consistent release and collaboration with other artists. After his debut EP, he has followed up with several singles and 3 studio EPs. 
Davy Sage has been featured on Canadian major media platforms like CBC, City TV, CTV, Global TV and his music has also been played across Canadian Radio, both commercial, community, college and internet radio. He has shared stage with touring artists such as Gyptian, Wayne Wonder, Eddie Kenzo, Teni The Entertainer, Konshens and more. And he has also attended and showcased at Canadian music festivals such as Indie Music Week, North By North East, Canadian Music Week, African Decent Festival, AfroFest, Regina Folk Festival and more.
"Davy Sage has us wishing for the sunshine in 'Once Upon A Summer'."
"Davy Sage 'Once Upon A Summer'."
"This week's emerging and self-releasing artists."
"Davy Sage Shares Vibrant New Song 'Once Upon A Summer'."
"Davy Sage Set To Release New Single, "Let Me Know" On July 9th"
Davy Sage - Let Me Know (Official Music Video)
"Let Me Know" is an Afro/RnB tropical love song with a sweet melody and groovy vibe to it. It's a song inspired by two souls deeply in love and fear of not holding back.
Davy Sage - Together (Official Music Video)
A song about hope, a song about peace, a  song about love, a song about togetherness, Davy says "Together we're better"